Tomatillos
Here at Bebo, we believe in preserving the beautiful tartness and vibrancy of tomatillos with the best growing practices
across our carefully curated acres. The results are exquisite tomatillos ready for use in a variety of delicious dishes, salsas, and sauces.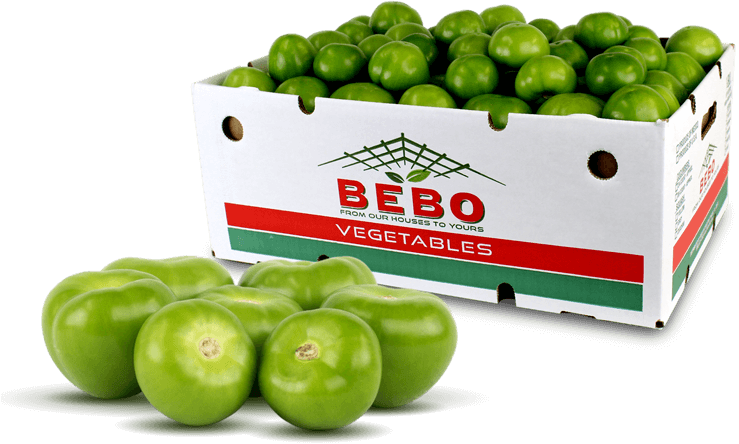 Specifications
We offer a variety of shipment sizes to meet your needs. Review the specifications for our tomatillo shipments below,
and let us know how we can help you enjoy the highest-quality tomatillos for your needs.
Pallet Configuration
Boxes Per Tier: 7
Tier Per Pallet: 6
Total Boxes Per Pallet: 42
Packaging Availability
Box Weight: 25 LBS Pack
Box Dimensions: 20″ L x 13″ W x 10″ H
Availability
Peeled & Washed with Liner
RPC Packaging
Year Round Supply
Year Round Production

All Products have been grown within the safety of
a protected environment certified by: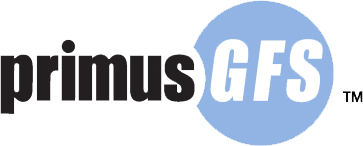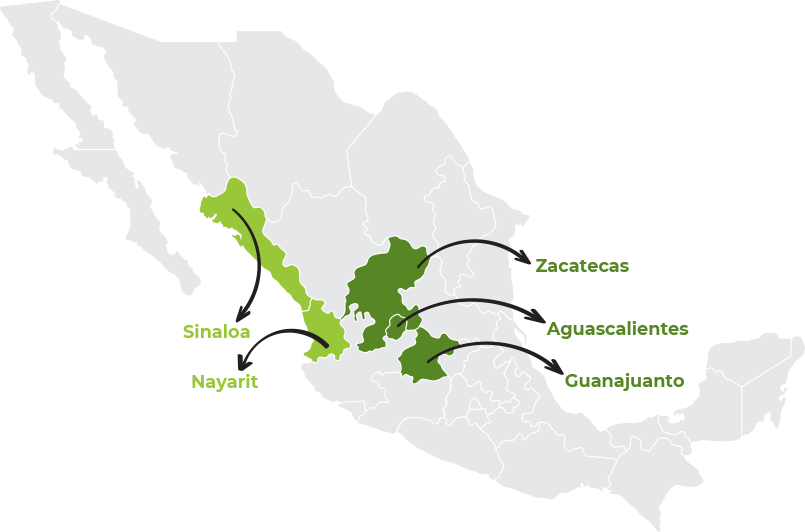 Contact Us
Either schedule an appointment or send us an email using the fields below. If you would like
to give us a call, we can be reached at 956-627-3302.