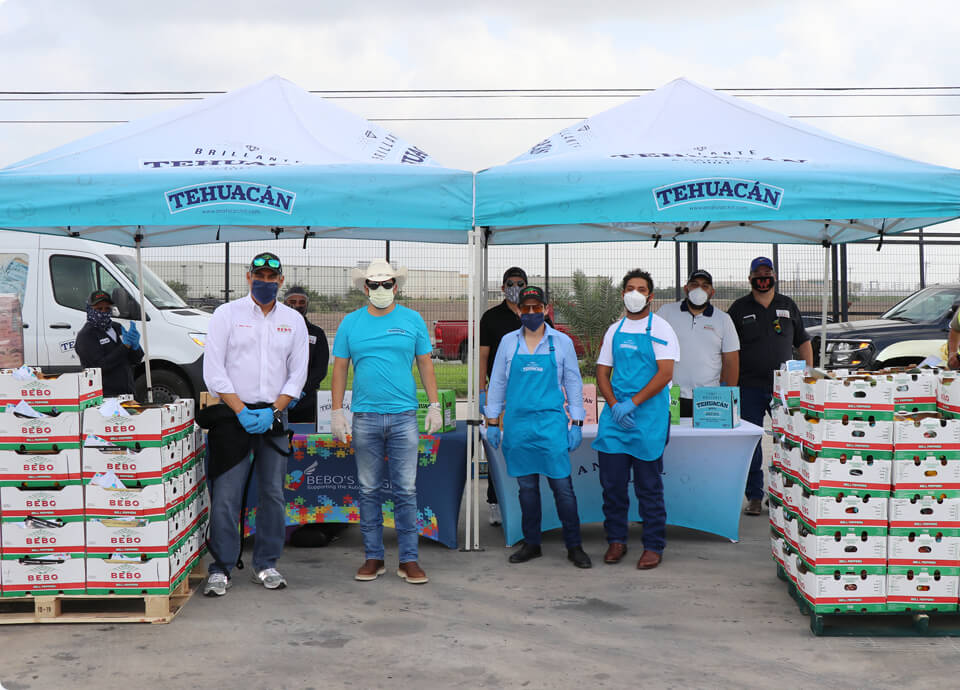 Community Impact
Central to the mission of Bebo is our commitment to the community. In order to give back to that community, we developed Bebo's Angels, a nonprofit organization dedicated to providing awareness, education, and support to families with loved ones experiencing autism. Bebo's Angels strives to make a difference across the autism spectrum.
In addition, we remain active in relief and support activities throughout the community. Our ongoing efforts include:
Food boxes for community members impacted by COVID-19
Expansion of our food box program to hospitals, fire department, police departments, and schools
Soccer and football teams to promote camaraderie among our employees.
Our work within the community is our way of saying thank you to the communities that support us in our efforts to make the highest-quality produce available throughout Mexico and the United States..