Peppers
We cultivate a variety of sweet and spicy chile peppers, including jalapenos, serranos, poblanos, and anaheims.
Each type is grown in acreage and climate that allows the peppers to thrive and shipped to you at the right stage of ripeness.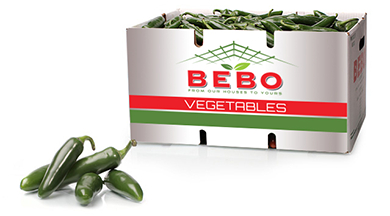 Jalapeño Chile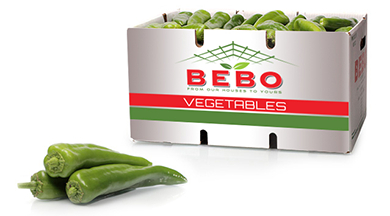 Anaheim Chile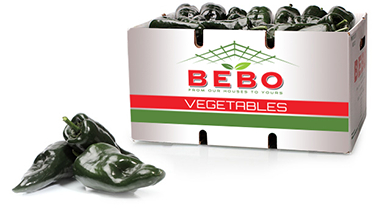 Poblano Chile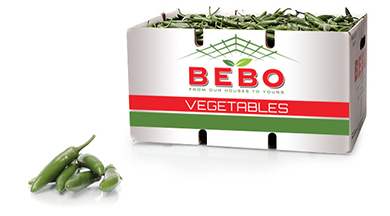 Serrano Peppers


Specifications
We offer a variety of shipment sizes to meet your needs. Review the specifications for our pepper shipments below,
and let us know how we can help you enjoy the highest-quality peppers for your needs.
Pallet Configuration
Boxes Per Tier: 7
Tier Per Pallet: 8
Total Boxes Per Pallet: 56
Packaging Availability
Box Weight: 10 or 20 LBS Pack
Box Dimensions: 20″ L x 13″ W x 10″ H
Availability
10 LBS PACK
20 LBS PAC
RPC Packaging
Year Round Supply
Year Round Production

All Products have been grown within the safety of
a protected environment certified by: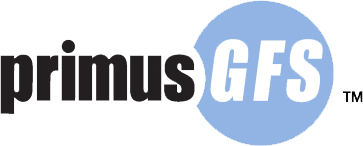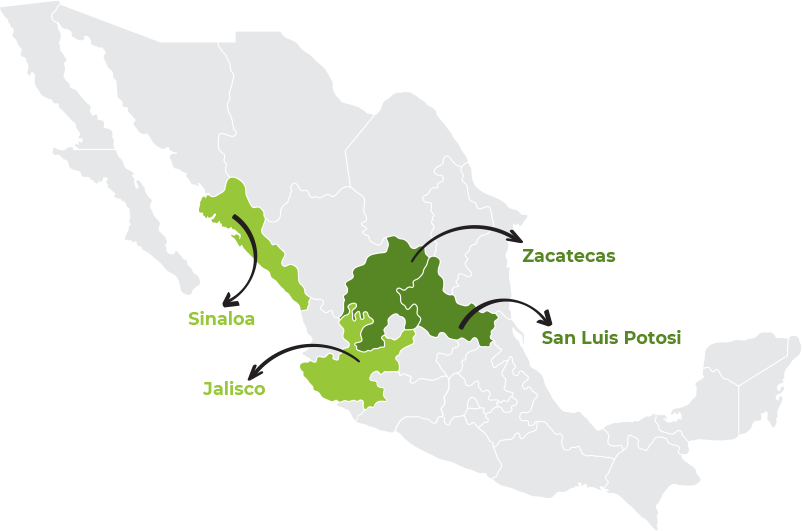 Contact Us
Either schedule an appointment or send us an email using the fields below. If you would like
to give us a call, we can be reached at 956-627-3302.